SECURE NETWORK ACCESS
George WilkesJanuary 15, 2021
Kicking Off 2021 with a Cyber Chuckle
Courtesy of TAG Cyber & Charlie CISO
2020 was quite a year! We thought we could all use a little levity, so we partnered with the folks at TAG Cyber – creators of Charlie CISO comic sketches, to start the new year off on a lighter note. We hope it makes you laugh.
Put it Down and Walk Away!

It doesn't matter how much you pour into fixing something that's just too old to work. Sometimes it just belongs in the scrap yard.

Why It's Time to Replace Your VPN
Welcome to Café Nuance!

It's ironic that something aptly named Zero Trust can in-fact instill a renewed sense of confidence and trust in security.
Time to get SASE!

Keeping up with the acronym salad that is the cyber industry can get confusing. However, it's fair to say Secure Access Service Edge, pronounced "Sassy", is one you should become familiar with.
The Appgate POV on SASE
APT – Additional Pigeon Time!

Guys, this is not what we mean by secure access, with confidence. The idea is that with Appgate SDP your security controls are strengthened and simplified, so you can refocus resources on more strategic and complex endeavors.
Get the SDP Secure Access Guide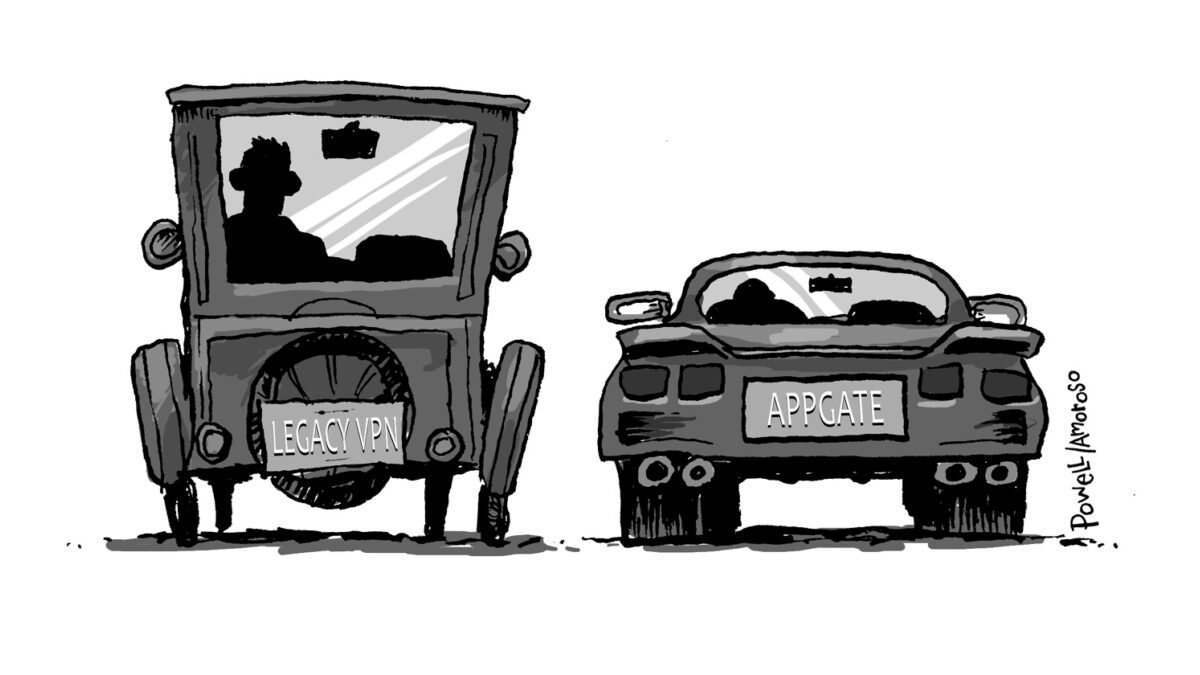 Keep Up Grandpa!

I don't care what anyone says, there is absolutely no VPN that can outperform and provide better security controls than Appgate SDP.
VPN vs SDP On-Demand Webinar