Protect any connection from anywhere to anything
Secure Network Access for the Hybrid Enterprise
Knitting together static solutions like VPNs, firewalls and NACs to secure network access across your hybrid workforce and workloads is risky and stifles productivity. Zero Trust Network Access (ZTNA) delivers unified, simple and secure connections for users anywhere to resources everywhere.
0
%
of high-growth companies have already
adopted a "productivity anywhere"
workforce model*
Secure Network Access
With Zero Trust vs. Without
Your hybrid enterprise needs secure network access that streamlines administration and enables business agility. And your remote, in-office and third-party users need simple, secure connections across wildly diverse on-premises, legacy and cloud environments. That's why you need Zero Trust Network Access (ZTNA) because traditional network access solutions aren't built on the principles of Zero Trust.
Here's the difference:

With Zero Trust

Cloaked infrastructure

---

Without Zero Trust

Large, open attack surface

With Zero Trust

Unified policy engine

---

Without Zero Trust

Disparate access controls

With Zero Trust

Dynamic and automated

---

Without Zero Trust

Complex policy enforcement

With Zero Trust

Least privilege access

---

Without Zero Trust

Overprivileged users

With Zero Trust

Identity and context aware

---

Without Zero Trust

Weak IP-based rules
Appgate SDP was built on the principles of Zero Trust to secure network access for the modern hybrid enterprise to enable all users everywhere.
case study
Jellyvision Enables Secure Access Across Hybrid Environments
Jellyvision's unwieldy VPN was failing. Sound familiar? Learn how this SaaS-based company with remote, in-office and third-party users implemented Zero Trust secure network access across multi-cloud and on-premises environments to simplify administration and increase productivity.
Read their story
The Power of Appgate SDP:
The industry's most comprehensive ZTNA solution
Enable all users
Consistent secure access for anyone working from anywhere, whether in the office or remote—including third-parties.
Secure all devices
From managed or unmanaged devices of all makes and models, get reliable and easy secure network access.
Protect all workloads
Unified secure network access for multi-cloud, on-premises and even your tried-and-true core legacy apps.
See More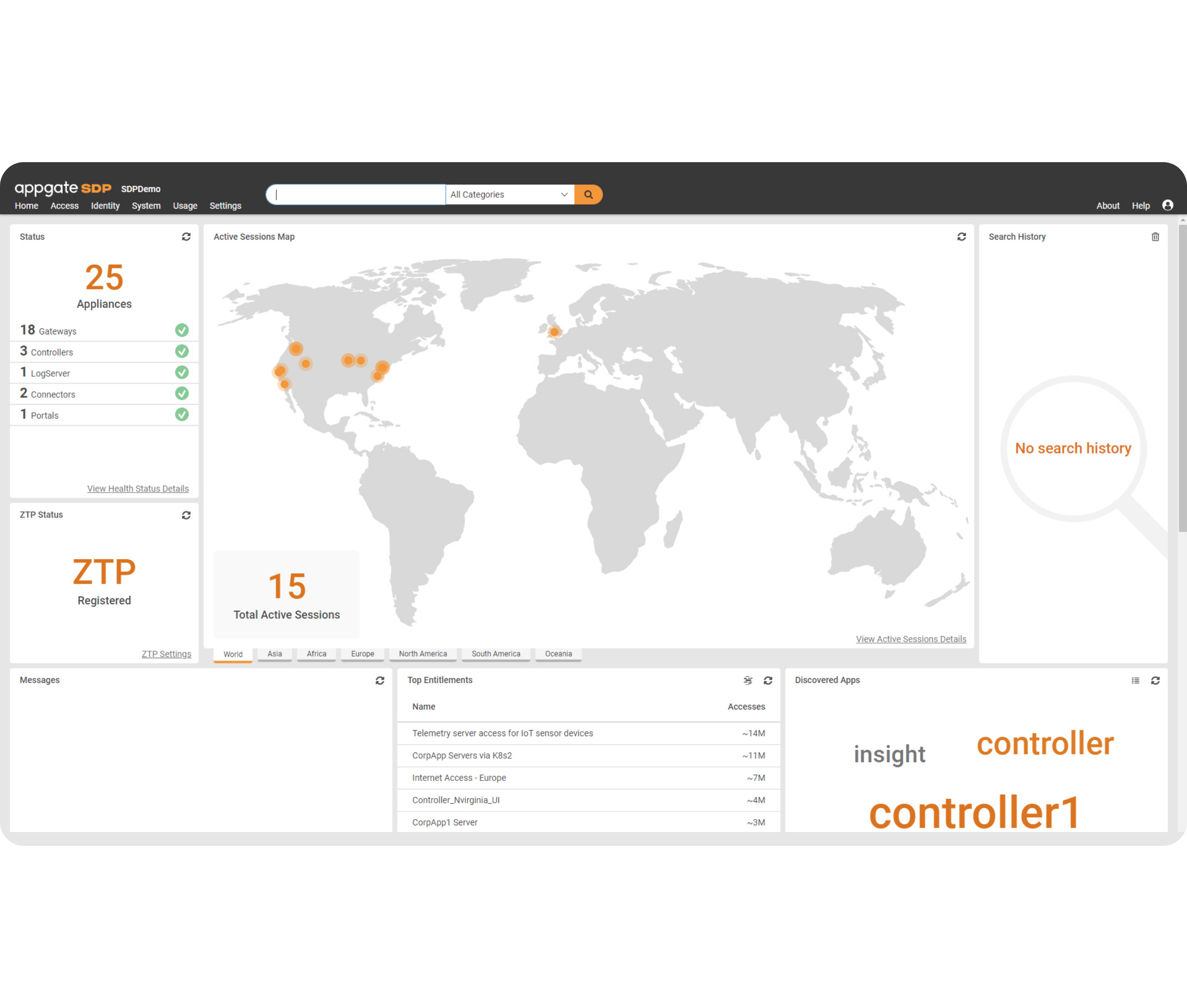 Related Secure Network Access for the Hybrid Enterprise Resources
Resource Library

All Hybrid Enterprise Resources

Explore a collection of all resources pertaining to secure network access for the hybrid enterprise in a single hub for ease of viewing. From eBooks, Webinars, Infographics and Case Studies, get everything you need to learn why Zero Trust Network Access delivers superior secure network access.

Video

Kill the NAC: ZTNA for the Corporate Network

As offices and corporate campuses re-open, Zero Trust Network Access (ZTNA) is not just for remote access and should extend secure "anytime, anywhere, anyone" connections to LANs, WANs and NACs. Recorded on the RSA Conference 2022 floor, this presentation explains why it's time to kill the NAC.

Blog

What's Ahead for Cloud Security and Hybrid Work in 2022?

The hybrid workforce is here to stay. Read this article to learn how organizations are shifting to more mature, dynamic solutions like Zero Trust Network Access to bolster their cyber defenses.
*Accenture. Future of Work Study

Got questions about secure network access for all?
The Appgate team is available to answer questions about hybrid enterprise secure network access. We can also provide demos and discuss anything else related to our secure network access solutions. How can we help?
Talk To An Expert