Secure access to, from and within the cloud
Zero Trust for Cloud
Moving workloads to the cloud drives business agility, but complicates network security. Zero Trust Network Access (ZTNA) cuts risk with dynamic unified access policies and controls that secure user-to-resource and resource-to-resource connections for any cloud configuration.

0
%
aren't confident in ability to
secure cloud access*

0
%
use some form of public cloud*
Research Report
Global Study on Zero Trust Security for the Cloud
Read this new global research from Ponemon Institute to discover how Zero Trust for cloud simply secures all users, resources and environments so you can rapidly and confidently adopt cloud infrastructures.

Secure Cloud Access
With Zero Trust vs. Without
Using disparate security controls to manage connections to, from and within multiple cloud environments is painful, costly and risky. Robust Zero Trust Network Access delivers a unified policy engine and API-driven architecture that secures anything and controls everything.
Here's the difference:

With Zero Trust

Simple, unified policy engine for all clouds

---

Without Zero Trust

Disparate, static access management

With Zero Trust

Invisible workloads and services

---

Without Zero Trust

Shifting attack surface and workload sprawl

With Zero Trust

Identity and contextual least privilege access

---

Without Zero Trust

Obsolete authentication, open access

With Zero Trust

Agile software-defined architecture

---

Without Zero Trust

Legacy security tech doesn't scale

With Zero Trust

Full visibility for all secure cloud access

---

Without Zero Trust

Lack of access and connection visibility
Appgate SDP was built on the principles of Zero Trust to harden and streamline access controls across hybrid and multi-cloud infrastructures.

Case Study
Cloud-native Reltio reduces risk for global team
To secure access to dynamic, multi-cloud DevOps environments and meet strict compliance requirements, Reltio chose ZTNA to protect its multi-tenant, multi-domain master data management platform.

Read Their Story
The Power of Appgate SDP:
The industry's most comprehensive ZTNA solution
Enable all users
Consistent Zero Trust for cloud secure access for anyone working from anywhere, whether in the office or remote—including third parties.
Secure all devices
From managed or unmanaged devices of all makes and models, get reliable and easy secure network access.
Protect all workloads
Unified secure network access for multi-cloud, on-premises and even your tried-and-true core legacy apps.
See More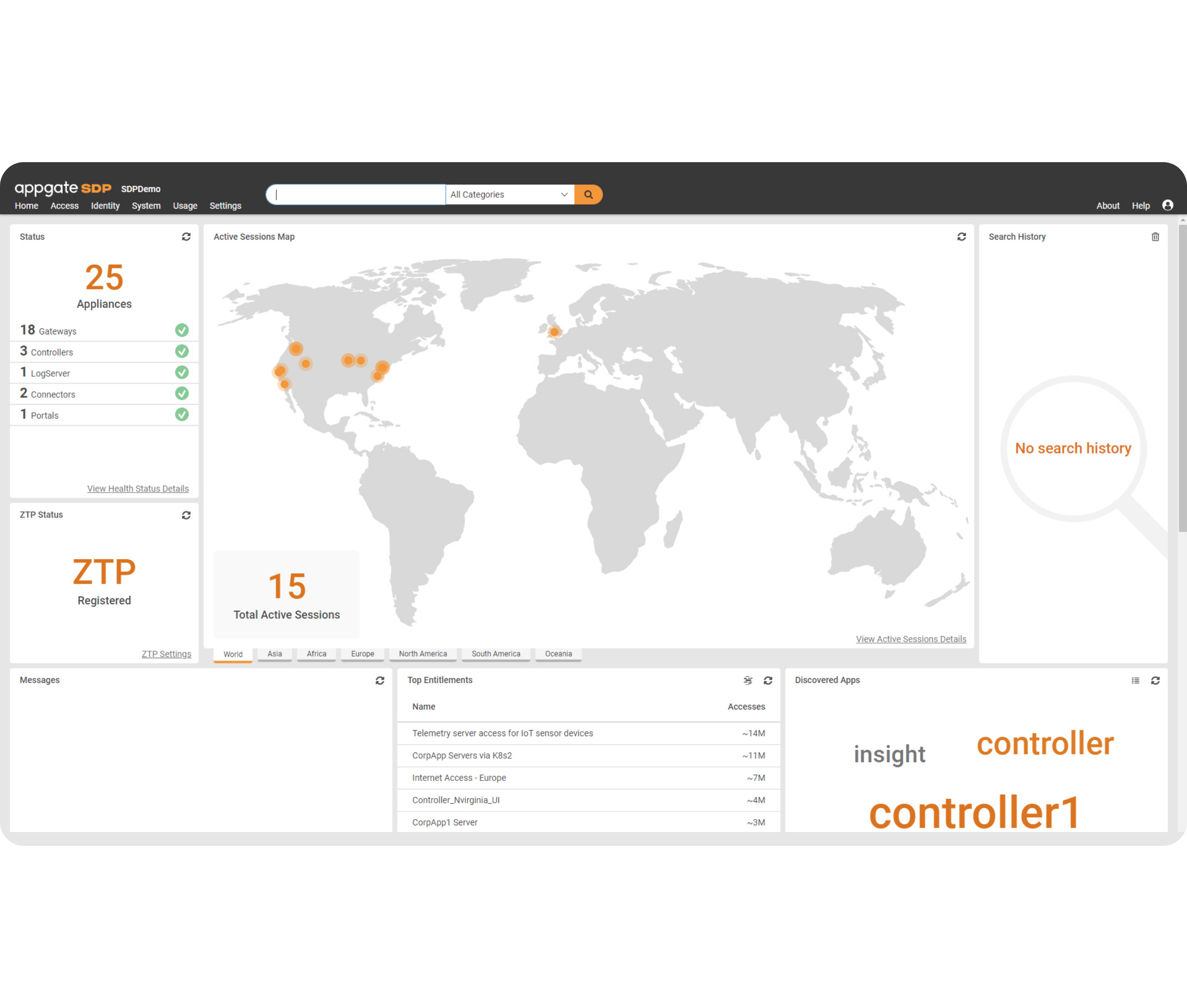 Zero Trust for Cloud Related Resources
Resource Library

All Secure Cloud Access Resources

Explore a collection of all resources pertaining to secure cloud access in a single hub for ease of viewing. From eBooks, Webinars, Infographics and Case Studies, get everything you need to learn why Zero Trust Network Access delivers superior secure remote access.

Podcast

Crawl, Walk, Run: Zero Trust for Cloud

In this podcast, find out how Zero Trust enables greater agility and DevOps productivity as organizations accelerate cloud initiatives.

Demo

Blog: Zero Trust Access for Kubernetes

Learn how Appgate SDP provides dynamic policy control and granular secure access for Kubernetes. It is implemented at the container level within a pod to provide secure Zero Trust access to resources outside the cluster.
*Global Study on Zero Trust Security for the Cloud, Ponemon Institute, 2022
Any questions about Zero Trust for Cloud?
The Appgate team is available to answer questions about Zero Trust for cloud, demo solutions and discuss Zero Trust Network Access pricing. How can we help?
Talk To An Expert